I've just received word that Bug Boy's official release date is:



July 21, 2009



That's great considering the Saratoga track season kicks off on the 29th! And for those of you who asked, here is the full wraparound cover!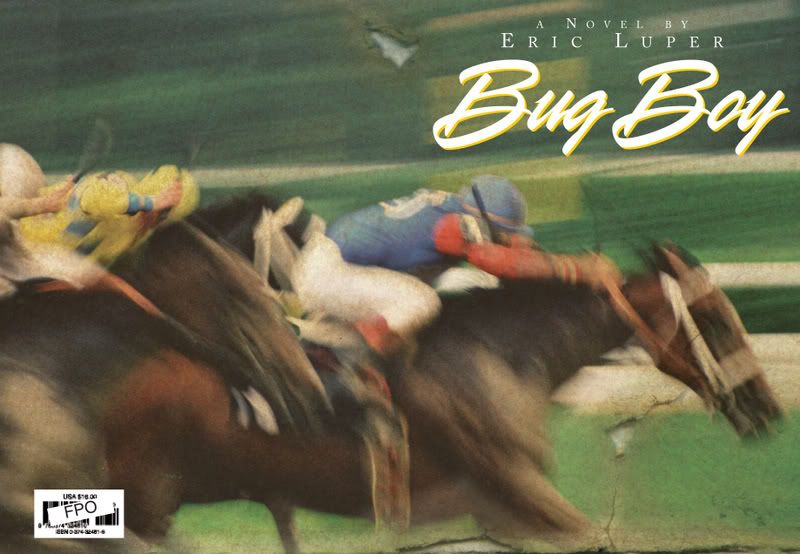 I just love the movement of this cover, the horse's tongue lolling out of its mouth, the bent whips and the one rider out in the lead. I can't wait for this book to be in my hands!