My NYC Visit with Lisa Yee
I have been so lax about updating my blog lately and usually that means good things are happening with my "real" writing. Again, that is the case. I am in the home stretch of my third novel, currently enitiled something I am not going to share. The abbreviation for it is EMLM, though. Feel free to guess. I'll let you know if you get it right! Right now, I am at a fabulous lakeside home on Lake George for a personal weekend retreat and have already cranked out 1,600 words in a few hours.
I will give you the full skinny on that in my next post. What I want to share with you is a bit about my trip to NYC last week. I met my agent,
Linda Pratt
, for lunch. We went
here
and I had the
Salmon River Clam Chowder and the Salmon BLT. Yum.

And we had a great talk. We always have great talks. I love my agent.

It was a miserable day, but at 3:30 I hustled around the block here: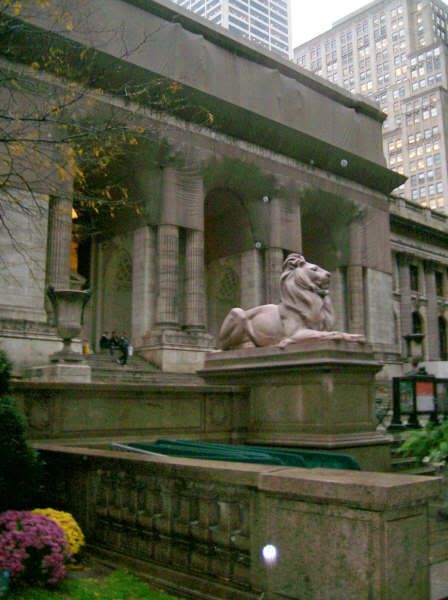 To meet: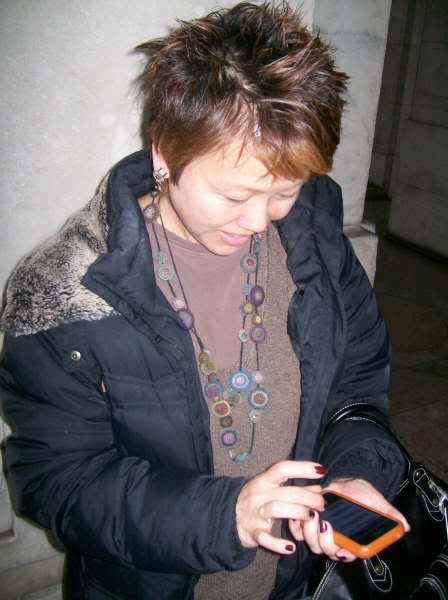 Although she was feeling under the weather and was pumped up with all sorts of cold remedies, Lisa Yee braved the elements to meet me. In the above photo she was screwing up something on her iPhone. I'd say I'm a jinx but she's always screwing things up on her Apple products. Lisa and I went up the street and had a warm beverage and dessert. I had a cookie and Lisa had a chocolate-dipped macaroon.
Afterwards, we got a sneak peek at the new children's room at the New York Public Library courtesy of
Betsy Bird
. It looks pretty darned cool. Here are a few shots before opening day!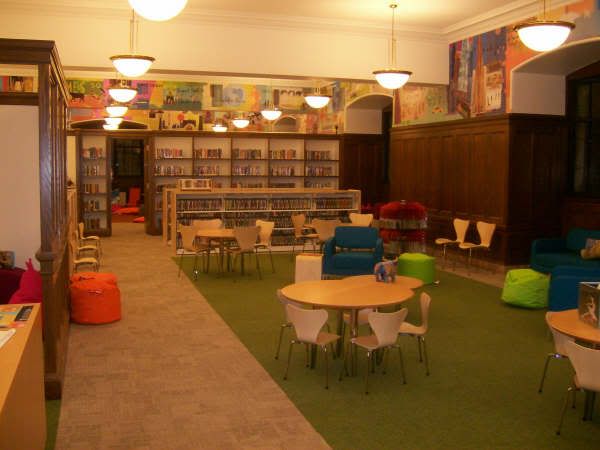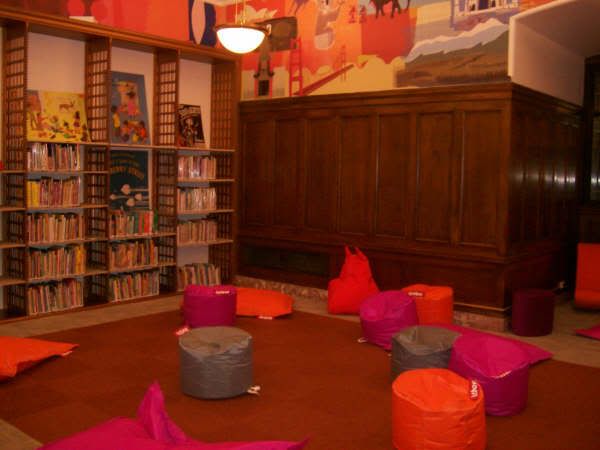 And here is the infirm Lisa Yee with the fabulous, illustrious and incredibly glamorous Betsy Bird (I totally suck up to librarians):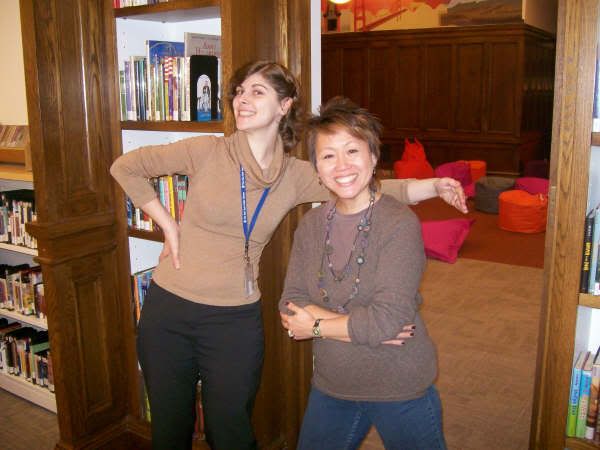 For those of you who read Lisa Yee's blog, I'm sure you are scratching your heads wondering where a certain other personality is. Namely Peepy. Well, it just so happens that Peepy went missing during our visit. Yes, that's right. MISSING.
Read all about it here.
I suspect she wanted to live out her fantasies of dwelling among the dusty, old books of the New York Public Library. Perhaps she sought sanctuary because Lisa was not treating her well. Who knows? Tune in to Lisa's blog to see if Peepy ever turns up!
Oh, and here's a Zamboni. What's a trip to NYC without seeing a Zamboni? Either in Madison Square Garden, Rockefeller Plaza, Central Park or here in Bryant Park?